Supporting Endless Horizons
Why Donate to Endless Horizons
Endless Horizons is focused on breaking the cycle of addiction in our local community of Moreland and Darebin.
Every dollar donated to Endless Horizons is used for Core Services. these are some of our objectives and performance benchmarks. 
Program Referrals since inception in 2000
Mentorees since inception in 2000
Client Program Referrals todate in 2020
Counseling Calls todate in 2020
5 year Strategy Funds Raised
Make a Donation
Endless Horizons is about recovery and hope. We know that addiction can happen to anyone — We know because our founders were where many of our clients have been. Infact, that was the impetus for Endless Horizon's creation. Saving the lives of people caught in the cycle of drug and alcohol addiction, and rehabilitating family, is our mission. Every donation no matter how small is used directly in the core activity of Endless Horizons.
Remember us in your Will
Endless Horizons is better able to plan our programs and service to both care for those who are caught in the trap of addiction.
Your bequest, no matter the amount, will make a huge difference in the lives of families who are in the ripple of trauma associated with addiction.
How to leave a gift in your Will
To update your Will and decide on a gift that you feel comfortable with, make an appointment to speak with your solicitor or Trustee Company. If you don't have a solicitor, contact your local Law Society for a recommendation.
How can I find out more?
If you would like to talk to someone about including Endless Horizons Inc in your Will, email Peter Ziggy, our President, to make a time to discuss what your contribution could mean to Endless Horizons.
Workplace Giving
AWESOME PAPER PLANE RACE
Host a Morning Tea at your workplace. We will provide you with our Morning Tea Activity Pack. This includes the AWESOME PAPER PLANE RACE instructions and access to the Endless Horizon's AWESOME PAPER PLANE RACE League Ladder, an insider's view of the work that Endless Horizons is doing and the plans that we have — On The Horizon. Please contact Neda Mangioros our Company Secretary  to take part.
Regular Payroll Deduction
By joining a workplace giving program and pledging to make a regular donation from your pay, you are helping people get free from addiction and the ripple effect in the community. By simply nominating an amount to your payroll department, donations will be made directly from your income to Endless Horizons each pay. Regularly donate to support Endless Horizons through automated payroll deductions. For more information about Workplace Giving, contact our Company Treasurer, Chris Borg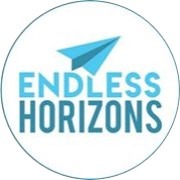 Donate Shares
ShareGift Australia is a not-for-profit organisation that provides you with an easy way to sell and donate small parcels of shares that would otherwise be difficult and expensive to trade.
ShareGift Australia can convert your shares into a charitable donation to Endless Horizons without paying brokerage. This provides you with a cost-effective solution to help tidy up your share portfolio. There is no need to use a stockbroker which means there are no brokerage or other fees involved in using the service.
Here's how to make a donation using ShareGift Australia
1. Print and complete the donation form. Download here
2. Post the form to our office
3. We will forward the form to ShareGift Australia and arrange for the shares to be sold. 
4. You will receive a separate letter from ShareGift Australia with details of the share sale, which you can keep as a receipt for tax purposes.
Your donation could help keep hundreds of people form the trauma and addiction.
Thank you for considering Endless Horizons
"As the beneficiary of your donation we at Endless Horizons, is very grateful. Endless Horizons believes every person deserves help to get out of the cycle of addiction."  —  Jim and Neda Mangioros  
Endless Horizon's AWESOME PAPER PLANE RACE League Ladder