We are YOUR care team!
We have been where you are now!  We understand what it takes to get clean and stay clean.
When you are at your  Personal Pivot Point, we will come along side you and walk with you.
Lives and families restored  through care, support, and fellowship is not the end game – this is where Your Life Starts.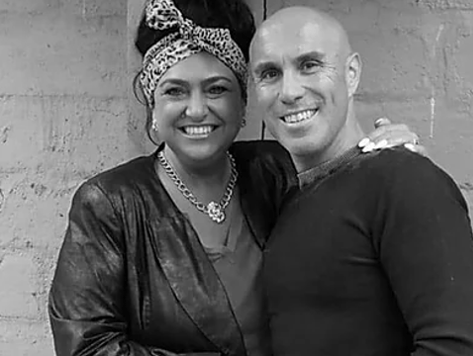 "I love giving back because I have a heart for people and community. I can see that many young people need purpose and direction. I can see myself in them and feel their pain and their joy when they strip away their masks. It's sometimes hard work but it's important to move away from peer pressure and to assert your own values." says Neda.
Neda grew up in a Serbian family in Wollongong, NSW. The middle child between two brothers, Neda quickly learned to become hardy and resilient, and popular among many groups of friends. Vibrant and rebellious, Neda succumbed to peer pressure and gave in to alcohol and drug use – just to be accepted and belong.
Her personal search for identity led her to change.
"Change starts with ourselves. I changed my mindset and decided to surround myself with good quality people and I turned my life around.  I found my relationship with Jesus Christ by going to home fellowship and I knew I was in a good, safe place. For the first time I was myself, I was REAL, not a people pleaser influenced by others."
"I reset my mind and became raw, and I began listening, looking and learning. When I met Jim in 2012, I found someone to share that with. We both have a love for community and a heart for other people, especially the next generation. We love to help others."
Neda works alongside Jim and is dynamic in her community work. She is passionate about redeeming the lives of young people and she has helped save the lives of drug addicts, children in troubled homes and teenagers in gangs. She has inspired them to turn their lives around and find their own identity and purpose.
"Peer pressure brought out the worst in me because I didn't know who I really was and I craved belonging. But today, I know who I am."
"I want that security for all of the challenged youth and families that we deal with – to bring out the best in people and help them understand that the starting place is the Christian values that I discovered when I started my journey with Father God."
Endless Horizons has become the vehicle for the ongoing community work that Jim Mangioros continues to do for others with his wife Neda.
"We give wholeheartedly to the youths and families that we help and support through some of the hardest times in their lives" says Jim, "We offer non-judgemental care and a route forward out of their immediate situation".
When Jim takes a troubled person under his wing, he tells them, "Don't forget, I'm always here for you. We are family, and friends for life."
As Jim admits, "I know what it is to be rich; I know what it is to be poor – My personal struggles were necessary preparation to enable me to help others!"
Jim grew up in a Greek family in the northern suburbs of Melbourne. He describes his young self as a spoilt teenager, but he was no stranger to adversity and challenge. He struggled at school because of dyslexia and a speech impediment, and he experienced the isolating effects of bullying. At 13 he had had enough! His dogged self-discipline and determination saw him conquer his stuttering and dyslexia by reading the Australian, Age, Financial Review and Herald Sun newspapers from cover to cover, each morning, before school.
Jim left school in his teens to work in the family furniture business. Having a flair for business he quickly moved into property development and share trading. By his mid-20's, was a Millionaire, successful body builder and model and by 28, he was semiretired.
As fast and steep as his rise, the use and abuse of steroids and other drugs, a stock market crash and divorce, brought Jim's life crashing to a breakdown.
Jim says that the experience was a "light bulb moment" where he turned to the Lord Jesus Christ. He realised that his struggles were the preparation to enable him to help others in need. his own "crash and burn" taught him empathy and compassion.
Jim began charity work in the Christian community and discovered the Godly Joy that comes from helping others.
"God gave me a new set of values and they guide me to help others. It is a brand-new life. When you focus on somebody else and improving their life instead of focussing on yourself, you experience a shift, a different focus, a different confidence. Seeing the Lord working in their Life – It's the best feeling!"
Jim began working for other outreach and big brother programs and then went on to establish:
A youth program for children between 8-16 years old
A men's refuge which has been running for almost 20 years
Men's Christian support groups in Williamstown, Brunswick and Thornbury
An outreach program supplying food packs, hygiene packs, and celebrations for Mothers Day, Fathers Day, Christmas and Easter.