Endless Horizon Programs
Endless Horizons is about recovery and hope — restoring lives through care, support, and fellowship
We offer a range of services to support families and loved ones, including family counseling and support services.
If you are lost and don't know where to start just call or email us and we can explain the options.
Call Jim Now
Phone 0435 931 691
Email  jim@endlesshorizons.org.au
Addiction Referral Services
We know that addiction can happen to anyone —We know because we were where you are now!
Saving the lives of people caught in the cycle of drug and alcohol addiction is our mission.
Over the last 20 years, we have met, mentored and provided support to those experiencing the pain of substance misuse and dependence. Helping young people come out of the chaotic cycle of addiction and giving guidance and support to their families is where Endless Horizons makes a difference.
Having both experienced the turmoil of dependence in the past, we feel strong empathy and want to foster positive change for these people by providing pathways for sustainable recovery.
We offer a range of services to support families and loved ones, including coaching and counselling services to help heal the whole family. This is not "Lip Service". We recognise that connected-ness is important to maintain recovery from addiction and we have built up a strong community of lifelong friends who have gone on to live healthy and fulfilling lives.
We are affiliated with many drug and alcohol rehabilitation centers throughout Australia and can arrange referral and admission, and ongoing transition and support to individuals seeking to overcome addiction.
Mentoring Programs
We Meet you where you are!
We come along side you and provide support through a rough patch.
We help you refocus and get back on track.
This has been a essense  of our day-to-day service provision to countless people over the last 20 years.
Men who were once troubled youths and people undergoing hardship., are now returning the service to their families because they have been mentored and coached.
We aim to build strong connections and to help others to find direction and pathways towards positive change.
We keep in touch on a daily to weekly basis, and provide a haven of support and non-judgement for people caught in negative cycles of unemployment, sexual abuse, family breakdown, homelessness, depression or addiction and related crisis, including gambling.
Very often, it only takes a supporter to lead people out of despair and connect them to relevant support services.
Call Jim  0435 931 691
Email  jim@endlesshorizons.org.au
Transition into work programs
Becoming a positive member of a connected community and finding purpose is an important part of building self-esteem and fostering positive change. The next step of up-skilling for work and the "life skills" required, is part of our process
We have built a network of employers, to help people make a fresh start and grow into happier, working citizens.
By maintaining contact we mentor and help people transition into their new lives and endeavor to keep them connected to Endless Horizons.
We have seen troubled youths become youth workers themselves and experience the fulfillment of giving back and inspiring others.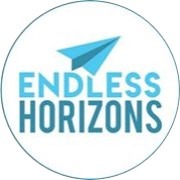 Residential Detox facilities in Melbourne and Regional Victoria
Residential Detox facilities in Melbourne and Regional Victoria
When someone uses alcohol or other drugs daily, they may have become dependent and require supervised withdrawl or detoxification, prior to accessing other forms of residential or community based treatment. There are both Public and Private Healthcare options
Public
Melbourne – Central
De Paul House, St Vincent's Hospital Fitzroy
Melbourne – Northern
Regen Coburg
Melbourne – Southern
Windana – St Kilda
SEADS Withdrawl Unit – Dandenong
Melbourne – Eastern
Wellington House – Boxhill
Melbourne – Western Hospital A&D Service – Footscray
Barwon
Portland and District & District Drug & Alcohol Withdrawal Service – Portland

Private
Melbourne – Central
Epworth hospital – Richmond
Northern
Warburton Unit – Warburton
Southern
Pine Lodge Clinic private hospital – Dandenong
Belura clinic – Moorooduc
Eastern
Delmont private hospital – Glen Iris
Malvern Private hospital
Western
Vaucluse Hospital – Brunswick